An Ocean Voyage
Experience our breathtaking North Devon coastline on a Stand Up Paddleboard (or SUP) in a unique way; a SUP Safari. In these three hour sessions you will recieve constant SUP coaching from our qualified instructors as you make your way along the coastline from Watermouth to the seaside village of Combe Martin. 
You'll explore caves and gullies and find hidden beaches along your journey. There will also be opportunities to observe the coastal and marine wildlife at close quarters, species we often sight include seals, seabirds and dolphins. Because this activity is instructor led, if you want to throw some high adrenaline jumps in too, that's not a problem and we can stop off at some of the best jumps along the way. 
We'll get you kitted up in wetsuit and buoyancy aid (and helmets if you fancy a few jumps!) from there we head straight to Combe Martin, learning, exploring and spotting wildlife as we go. Fortunately for us the wind tends to be behind us this direction and with larger groups we can arrange a mini-van pick up to go back, plain sailing as they say! 
You'll return a competent SUPer and possibly an ameteur wildlife photographer - but don't worry, we can have a GoPro handy if you don't! If you're serious about SUPing and want to go a bit further afield or hone your skills, this is the session for you.
We love Stand Up Paddleboarding so much, when we're not teaching on the SUP's we're playing on them.  As well as having our SUP qualifications we're all beach lifeguards and know our patch of coastline inside out.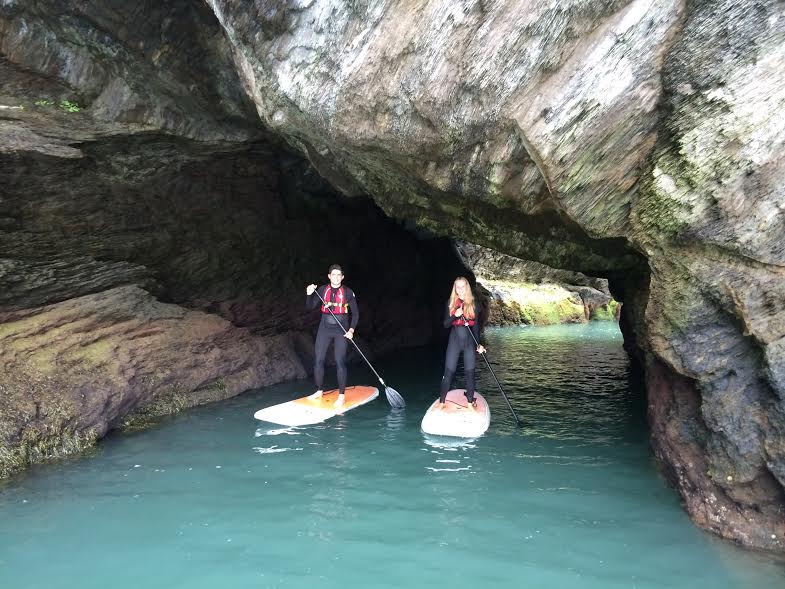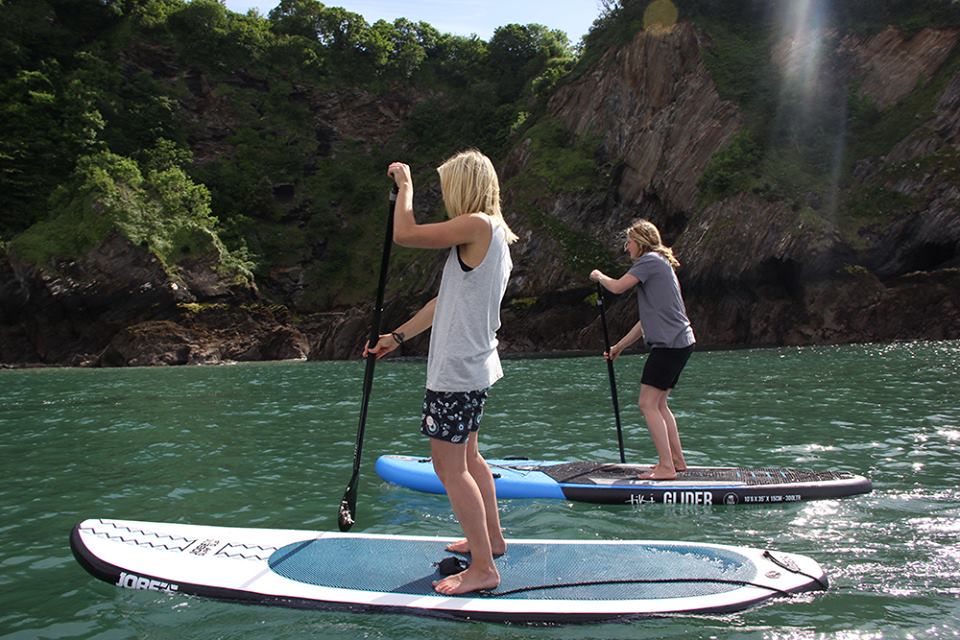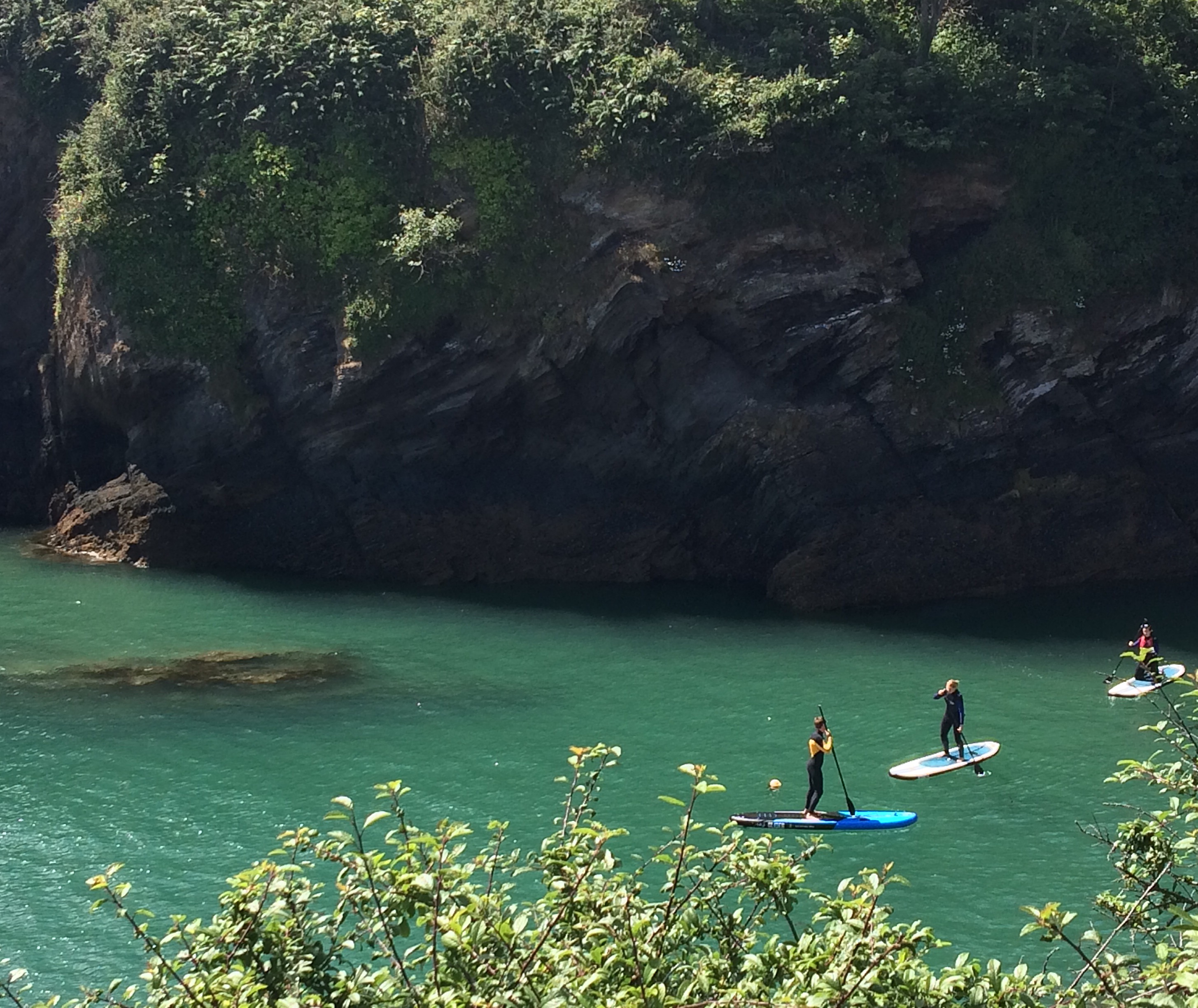 Session Specifics..
For this session because you will be SUPing some distance, it is an adults only session (call to discuss re. competent teenagers) and you must have a basic level of fitness. If you're under 18 or know you won't have much paddle endurance then don't worry, SUP hire is perfect for you! Both SUP hire and SUP safari may be cancelled and postponed if high winds occur. 
What do you need?
We'll provide the SUP and all the kit. All you need to bring is:
Swim wear
A towel to dry off after
A smile (we guarantee you'll have one by the end, even if you don't have one to start with!)
Where are we?
Our HQ is in Watermouth Cove in Ilfracombe and it's our most popular spot due to the stunning private coastline and caves (not to mention the hot showers, bar and changing areas).  EX349SJ
Make a booking
Use the Book Now button to get yourself on an activity.  If you cant find the date you're after or are a large group then just use the Contact Us page to discuss options