By land, by sea, by any means necessary
Get in touch with your inner 8 year-old! Ever elbowed a mate out of the way so you can squeeze through a cave in the sea? Well now's your chance…Our amphipious assault course in Ilfrcombe takes on coast, land and mates
Teams only! Tackle our assault course to find out who out of your friends or family have what it takes to be victorious.. It takes place on land and sea and it's a rugged and gritty affair.
You'll hit a range of obstacles that will have you crawling in the dark, shooting down water slides, scrambling over cargo nets and holding your breath for the drop - as well as many more. You can finish off the assault course by jumping on an inflatable and get pulled behind a jet ski for a white knuckle ride round the beautiful coastline and back.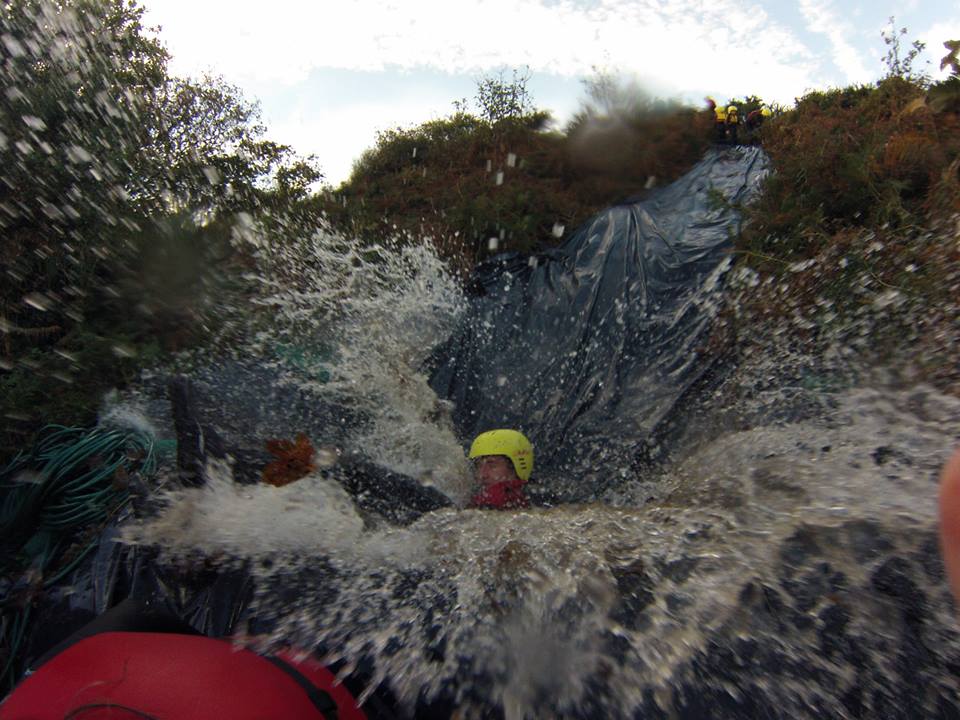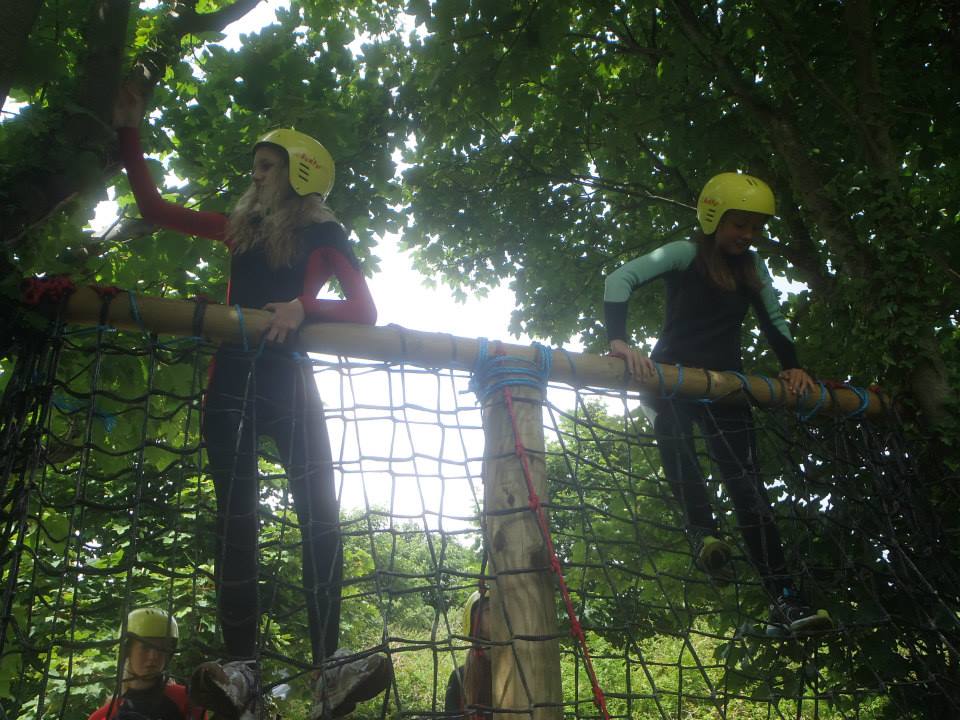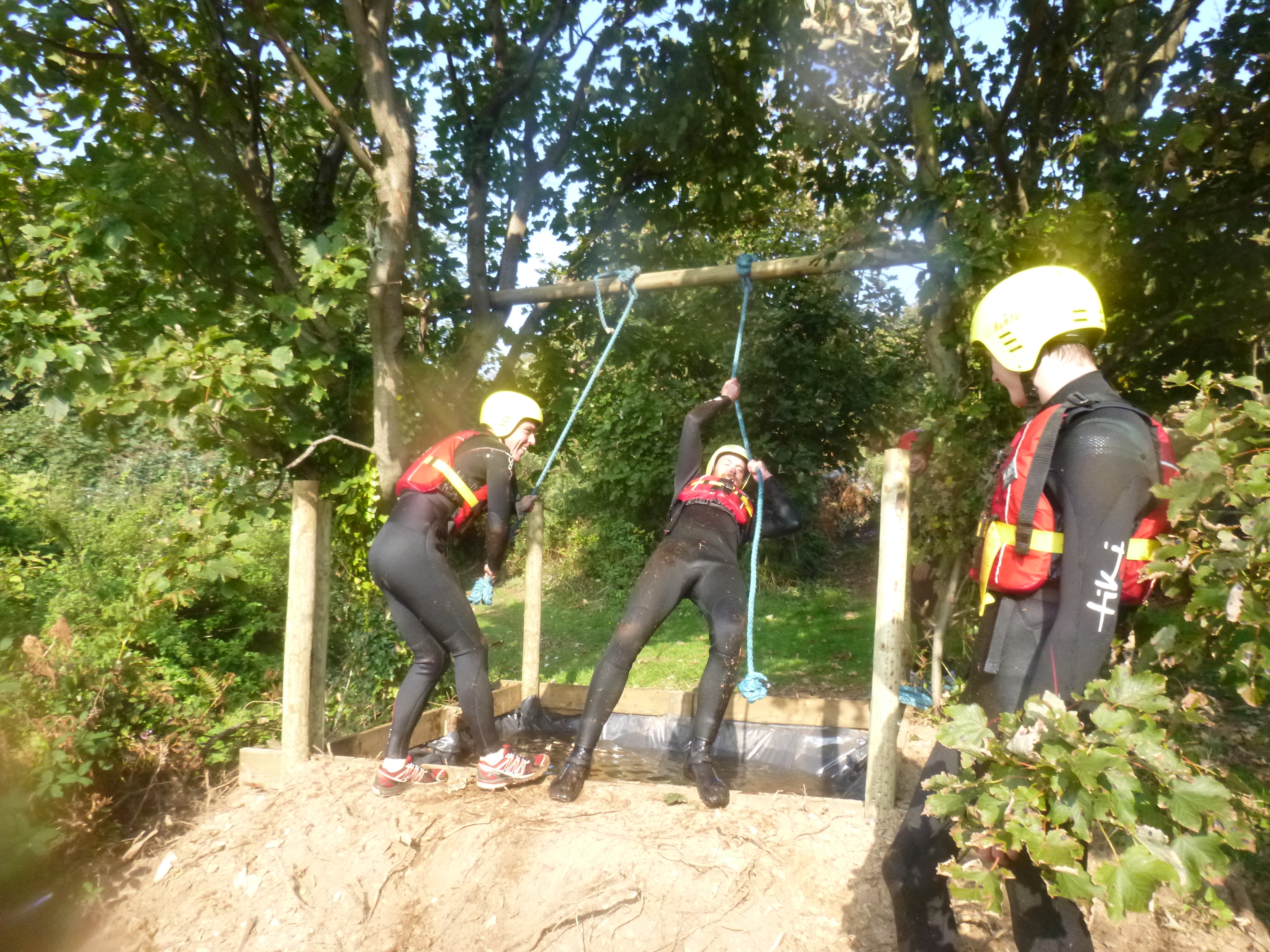 A part of our Assault Course is at sea level.  So you have the option:
Book onto our high tide session to experiance the excitment of swimming/wading in a water filled cave.  
Book onto our low tide session and you'll be clambering through the tidal cave over boulers and through rock pools.
Not fussed which tide to choose then we'll just put you on a session that suits you.
What do you need?
We'll provide all the Assault kit for you. All you need to bring is:
Swim wear
Towel to dry off after
A pair of trainers you can wear in the sea (to make the climbing easier)
A smile (we guarantee you'll have one by the end, even if you don't have one to start with!)
How much does it cost?
It's £25pp for the assault course. If you want the inflatable ride at the end it's £35pp
Where are we?
Our HQ is in Watermouth Cove, Ilfracombe in North Devon and it's our most popular spot due to the stunning private coastline and caves (not to mention the hot showers, bar and changing areas).  EX349SJ
Make a booking
Use the Book Now button to get yourself on an activity.  If you cant find the date you're after or are a large group then just use the Contact Us page to discuss options 
My children and their friend took part in the Amphibious Assault course on Monday and had an absolute blast! Thank you to both Ben & Matt, you made their visit! We'll be back next year! : )))))))