Up For An Adventure?
Come with us and experience nature's own adventure playground around the beautiful North Devon coast.
If you're a newcomer to coasteering then you'll be pleased to hear that it's minimum skill for maximum thrill! We've over 14 years of experience taking groups coasteering in North Devon, so we know how to give you a completely brilliant time whilst still having a completely safe time.
We are lucky enough to be based in Watermouth Cove - one of the finest coasteering locations anywhere in Britain. It's a private section of coast that we'll share with you as you climb over rocks, jump into the sea, swim through gullies, float into caves and find out what an 'impact zone' is for yourself!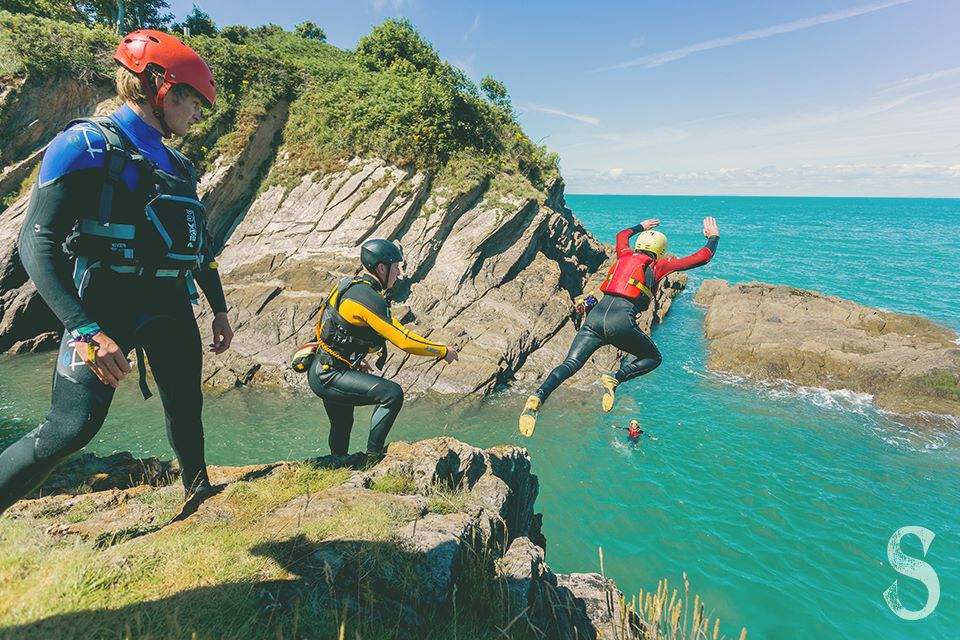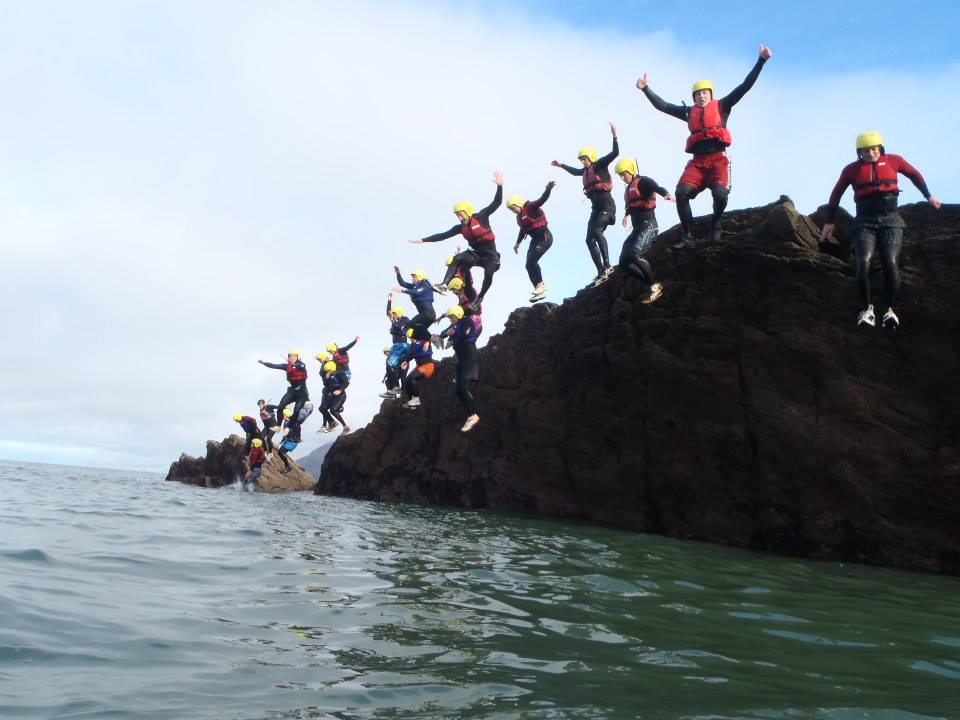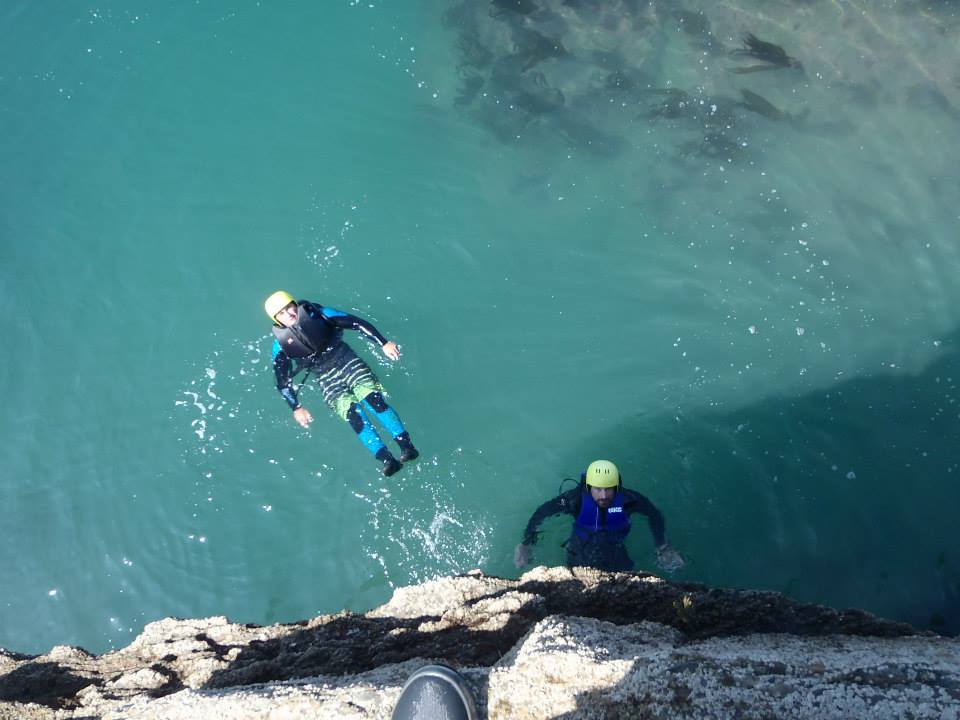 What do you need?
We'll provide all the coasteering kit for you. All you need to bring is:
Swim wear
Towel to dry off after
A pair of trainers you can wear in the sea (to make the climbing easier)
A smile (we guarantee you'll have one by the end, even if you don't have one to start with!)
How much does it cost?
Prices are £35 per person for a two-hour coasteering session.
Where are we?
Our HQ is in Watermouth Cove in Ilfracombe and it's our most popular spot due to the stunning private coastline and caves (not to mention the hot showers, bar and changing areas). EX349SJ
We also put on activities in Croyde, around the beautiful Baggy Point headland. It can be an amazing location for extreme sports, but is tide and swell-dependent, and doesn't have changing facilities or toilets and shower.
Make a booking
Use the Book Now button to get yourself on an activity.  If you cant find the date you're after or are a large group then just use the Contact Us page to discuss options