Up For An Adventure?
Come with us and experience nature's own adventure playground around the beautiful North Devon coast.
If you're a newcomer to coasteering then you'll be pleased to hear that it's minimum skill for maximum thrill! We've over 16 years of experience taking groups coasteering in North Devon, so we know how to give you a completely brilliant time whilst still having a completely safe time.
We are lucky enough to be based in Watermouth Cove - one of the finest coasteering locations anywhere in Britain. It's a private section of coast that we'll share with you as you climb over rocks, jump into the sea, swim through gullies, float into caves and find out what an 'impact zone' is for yourself!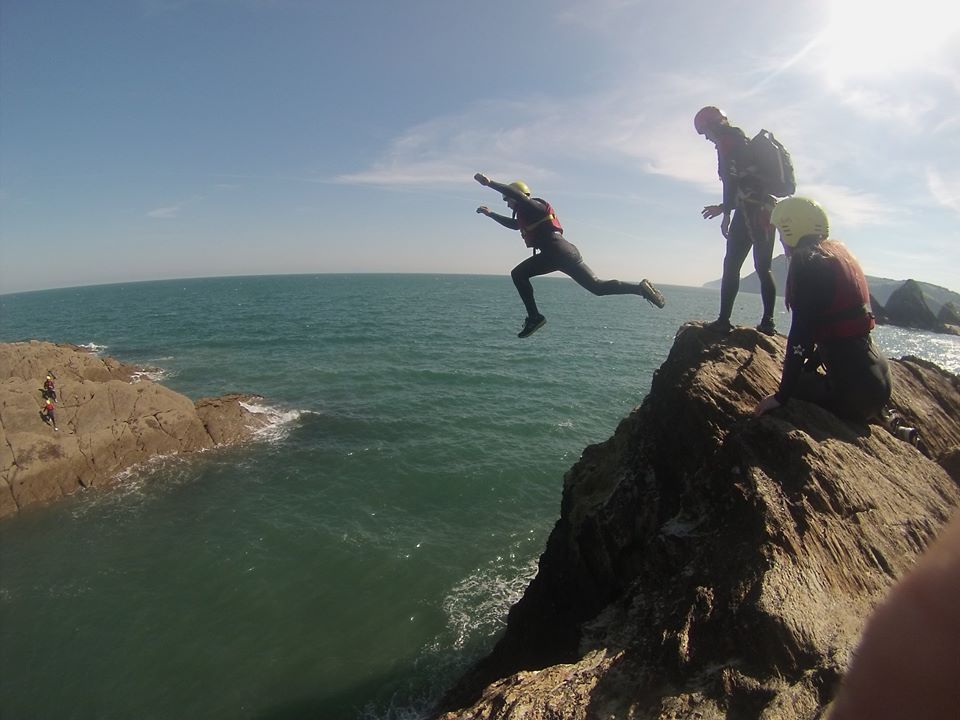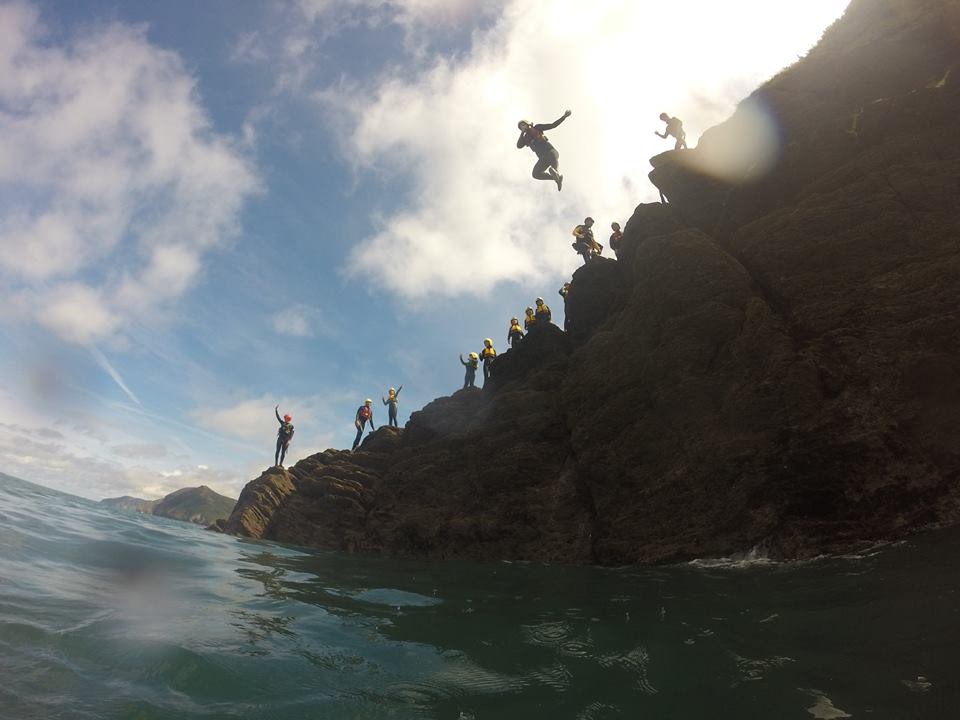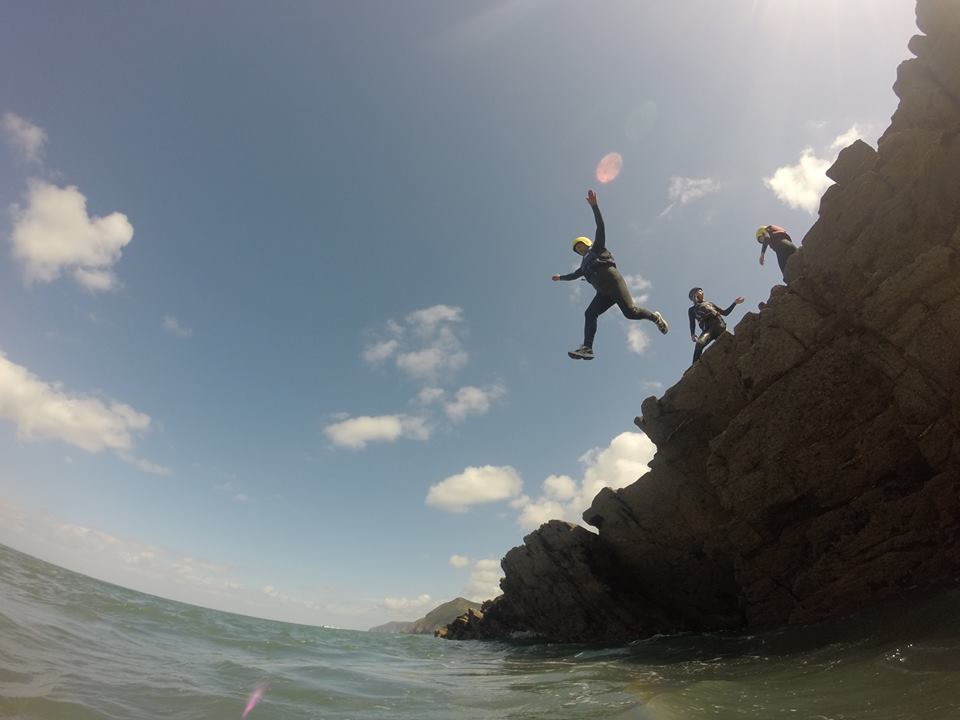 What do you need?
We'll provide all the coasteering kit for you. All you need to bring is:
Swim wear
Towel to dry off after
A pair of trainers you can wear in the sea (to make the climbing easier)
A smile (we guarantee you'll have one by the end, even if you don't have one to start with!)
How much does it cost?
Prices are £35 per person for a three-hour  session.
Where are we?
Our HQ is in Watermouth Cove in Ilfracombe and it's our most popular spot due to the stunning private coastline and caves (not to mention the hot showers, bar and changing areas). EX349SJ
We also put on activities in Croyde, around the beautiful Baggy Point headland. It can be an amazing location for extreme sports, but is tide and swell-dependent, and doesn't have changing facilities or toilets and shower.
Make a booking
Use the Book Now button to get yourself on an activity.  If you cant find the date you're after or are a large group then just use the Contact Us page to discuss options 
Never done this kind of thing before, so I tried coasteering with my brother. It was probably one of the best things i;ve ever done. So I went back the next day by myself. And the day after that. I would be going everyday, but it was the last day of my holiday. The staff are super awesome, nice and fun. Its a great price, not expensive and I will 100% be making the 5 hour trip from watford to devon just to go coasteering as much as I can. Definitely something to do when there. Cam and Matt were awesome leaders when we were going out over the rocks, jumping and swimming. Great group of guys who make the experience all the better.
"The best Coasteering in Devon"
Very impressed with Active Escape from start to finish, very easy to arrange for a large group with simple booking and payment. Well organised, laid back approach as long as everyone listens and takes note of the safety advice. No pressure on anyone who didn't fancy the bigger jumps and easy exit points. For those that did, differing heights made it an excellent experience for a Stag do group, in a stunning part of the North Devon coastline. Ben & Clare were excellent guides on the day, friendly, knowledgeable and clearly enjoy what they do! Will certainly be returning