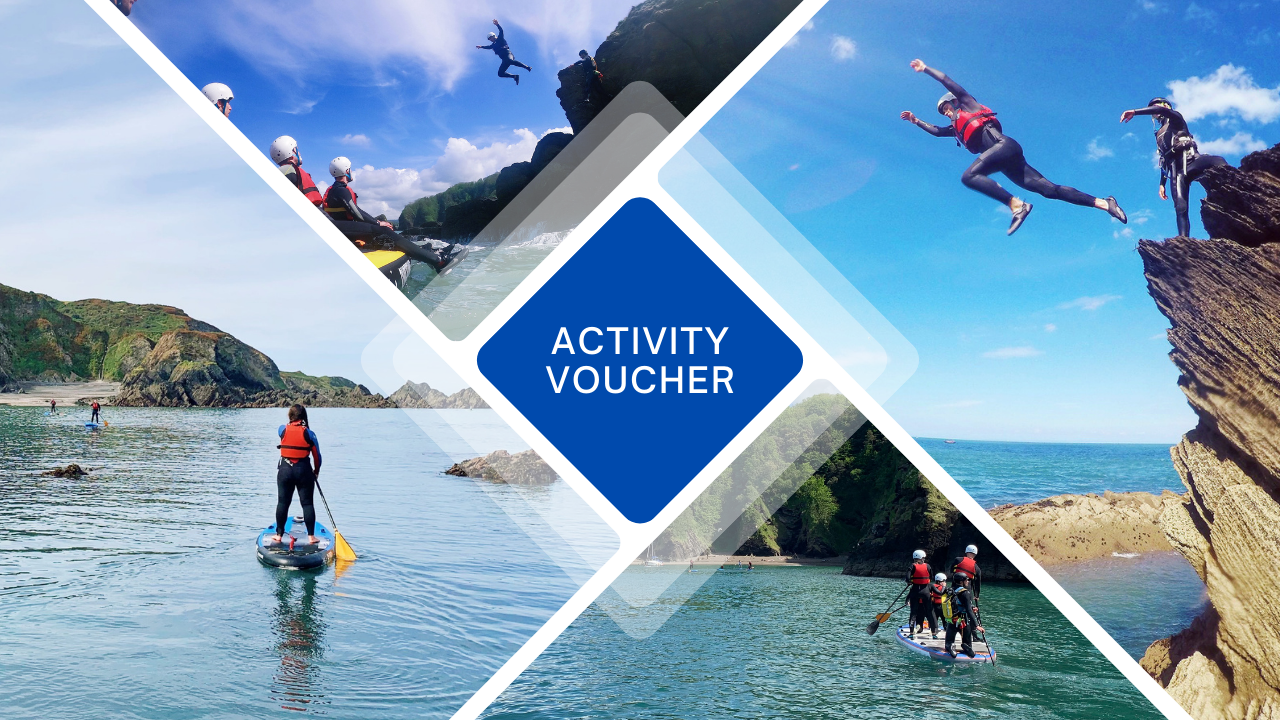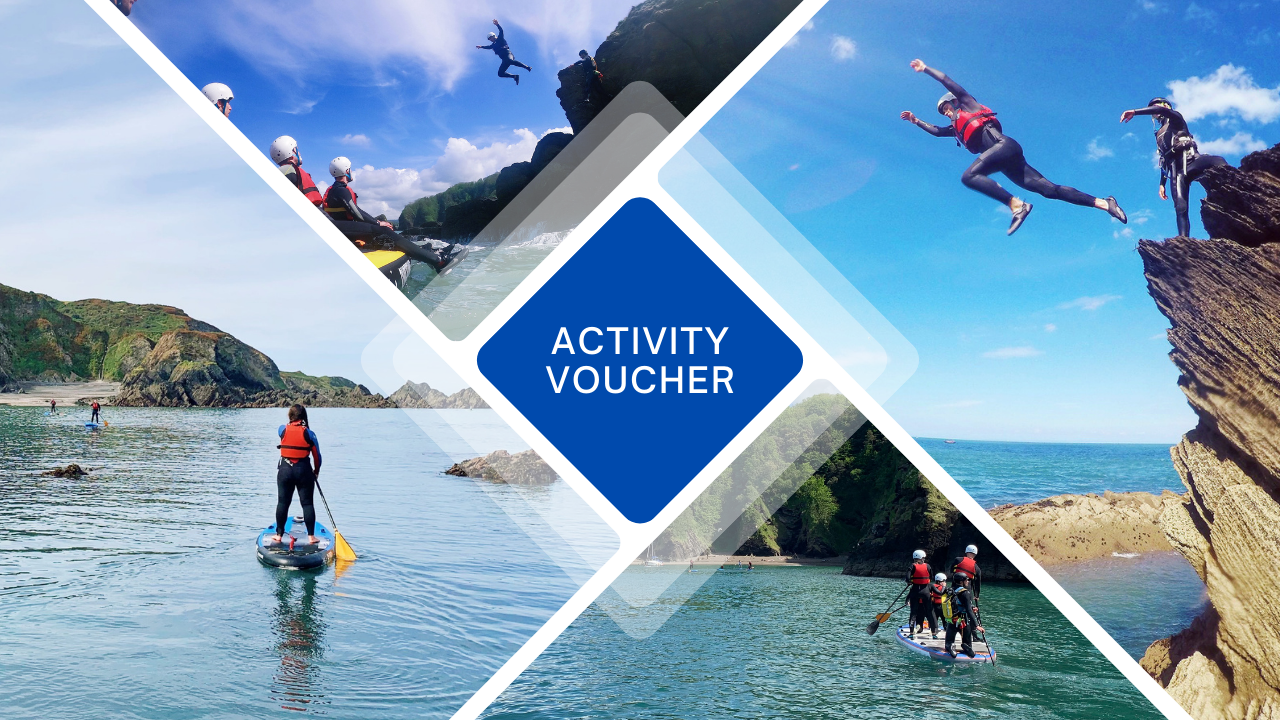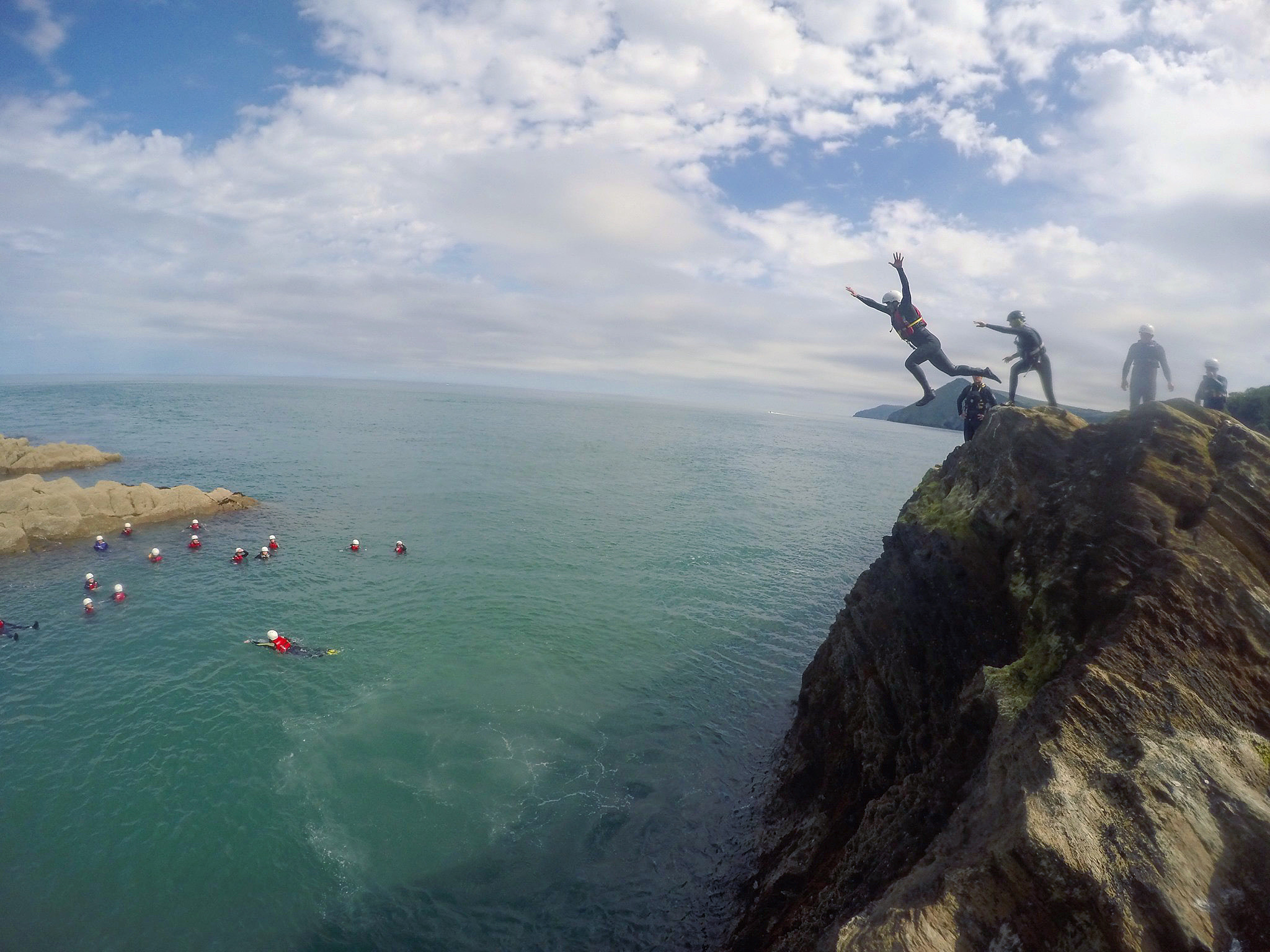 Activity Voucher
The Active Escape Experience Voucher
Gift someone an escape and the chance to choose their own adventure activity.  Think they'd like to be leaping, diving, splashing, swimming, climbing, laughing, screaming and scrambling around our very own stunning private coastline in north devon?  Then grab them a voucher today.   Active Escape can offer you as much or as little as you want to do: Coasteering, Party SUP, SUPing, and more.  Check out our activity list to get more information on what you can get out of the voucher.
Buy someone an escape voucher today and they can then use the unique reference number when booking in their activity. 
To activate a voucher they will choose the activity aquired and at the bottom of the activity page will be a calendar showing session availability.  When you have found the available session date you would like, just drop us an email and we'll book you in. If there is no calendar then just email us your preferred date.
The gift voucher is valid for one year from the time of purchase.  Please note that our main season is between April and October and activity booking is advised to be made between these months.  As all our activities, with the exception of stand up paddleboarding, operate with the minimum of 4 people on a session, it maybe that the date you choose can't run and therefore we would look to move your booking to a time that is convenient for you and is practical for us.
£45 Voucher will get you a Coasteer session or a Guided SUP session
We look forward to taking you out on your adventure