Staying Safe While Coasteering On Holiday
Coasteering is an increasingly popular sport. People of all ages and abilities can participate in some type of coasteering, while the physically fit find particular satisfaction with the challenges presented by a well-planned coasteering holiday. For those who look at an adventure on the north devon coast as a great way to test their own metal, here are some tips for staying safe while coasteering on holiday.
Shoes
Let's start with the feet, first, as chances are you probably already have the shoes you need for coasteering. While you can rent just about everything you need at Active Escape, a coasteering guide in Devon, the shoes may be the most crucial safety gear you wear.
Actually, the best pair of shoes you can wear while coasteering may be your old trainers. That's right, those somewhat dirty lace-ups are already broken in, so you don't have to worry about blisters. They need to be snug with a sturdy sole. Remember that you will be walking on uneven surfaces and often sharp gravel. You will also be walking and climbing on barnacle encrusted surfaces, so you want to protect your feet and give them reinforcement for the stresses they will be encountering. Running shoes have more tread, which is helpful.
If you want a little more support, a pair of boots made for coasteering are great because they are easy to strap on, even when your hands are cold. Boots will give more support to your ankles.
Socks
Yes, you'll wear socks, but you want wetsuit socks, ideally made from neoprene. These will keep your feet warm and be resistant to water, which you will get plenty of while you are on the beach!
Helmet
You can rent your watersport helmet at Active Escapes. However, if you are an avid water sportsman, you may already have one. This, and a wetsuit hat will protect your head and neck from injuries, and help to keep you warm. Remember, being wet on the coast can get pretty chilly!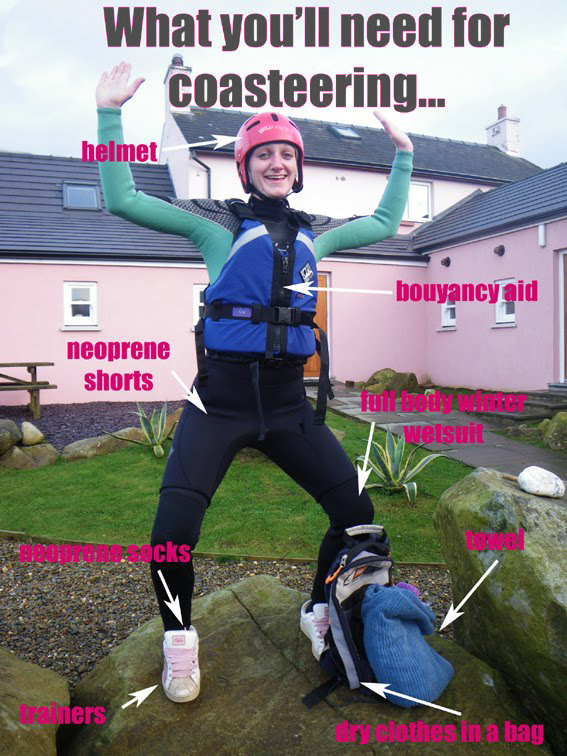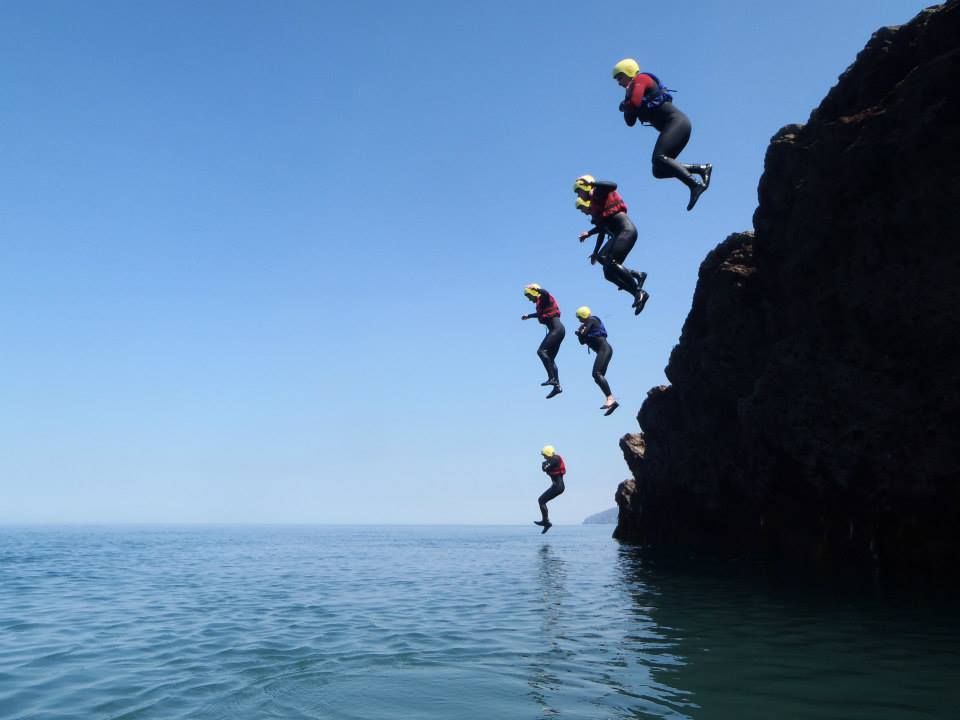 Wetsuit and Flotation
If you have your own wetsuit and flotation device, you can use them, of course. Otherwise, we have them at headquarters. These will not only protect you from the abrasive barnacles and rocks we will encounter on your adventure, they will help keep you warm. Flotation is now available in a compact, less bulky material that is durable and has a customized fit.
Gloves
You will also need wetsuit gloves. These will fit snugly and help you grip wet rocks, and keep your hands warm, too boot.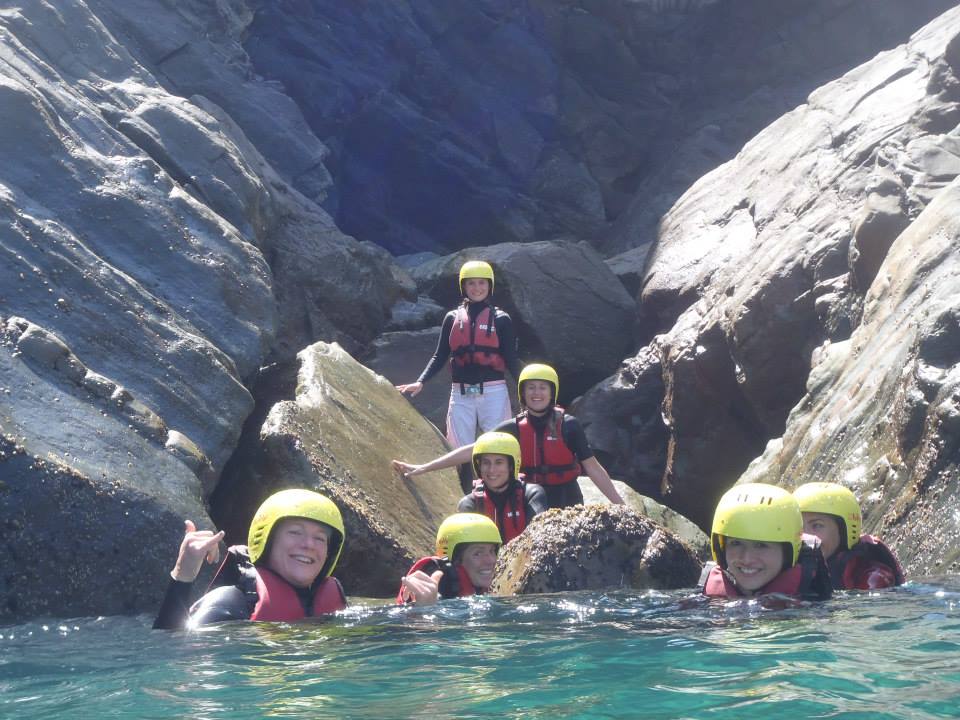 Other Safeguards
Once you have the gear fit and ready to protect you, there are some precautions to take before you take off coasteering. First of all, never go coasteering by yourself. You need to go with a group, preferably lead by a trainer or instructor. Follow the instructor's guidance, because he knows the routes and procedures that will make your experience challenging and fun. He should also have some sort of emergency communication with him as a last resort!
If you are looking for a safe, accredited instructor for your coasteering adventure then head over to our Coasteering page for all the details and info on booking.