Learn to surf on the beautiful beaches of North Devon.
Never surfed? We'll get you up on your feet and riding a wave in. Want to improve your surf skills? We'll work with you to improve your technique and give you tips to squeeze the most out of each wave.
Working closely with Croyde Surf Academy, we pride ourselves on the personal touch and treat everyone as individuals when carrying out our lessons. So we keep our surf group sizes small so everyone gets the best tuition. All our instructors are qualified surf instructors and beach lifeguards.
Our sessions are each three hours long which gives you time to change into one of our wetsuits and work on surf techniques on the beach before spending up to two hours having an amazing time riding the waves.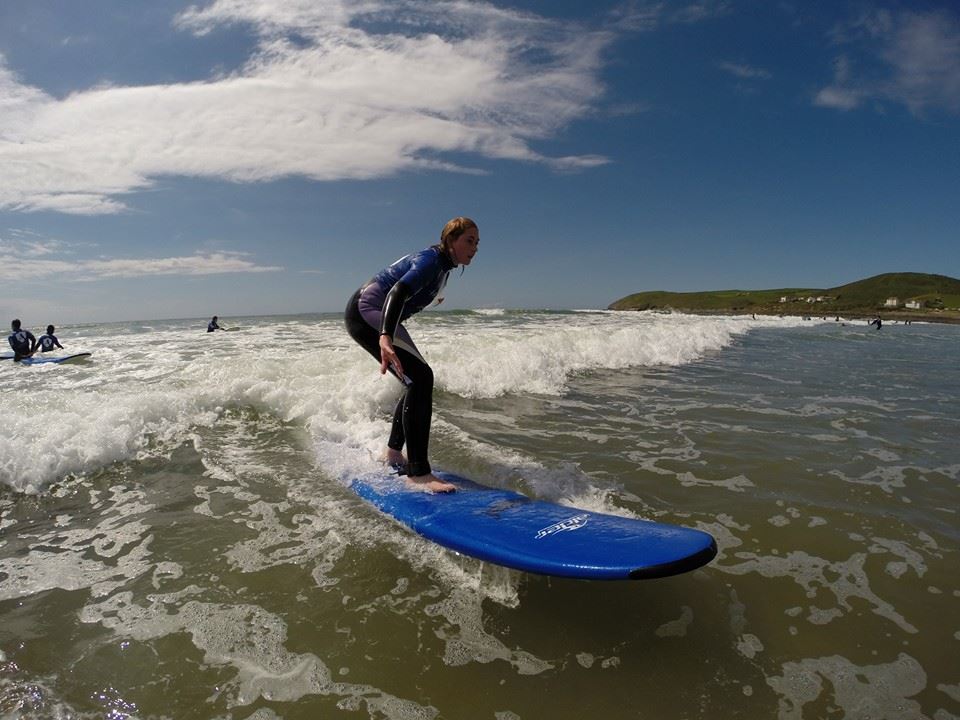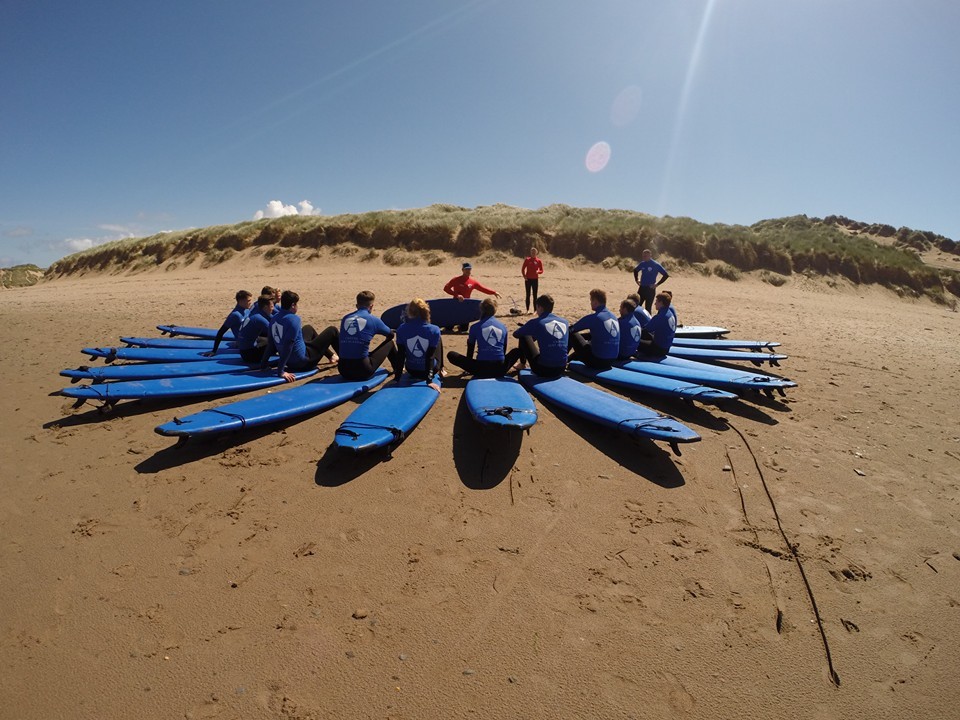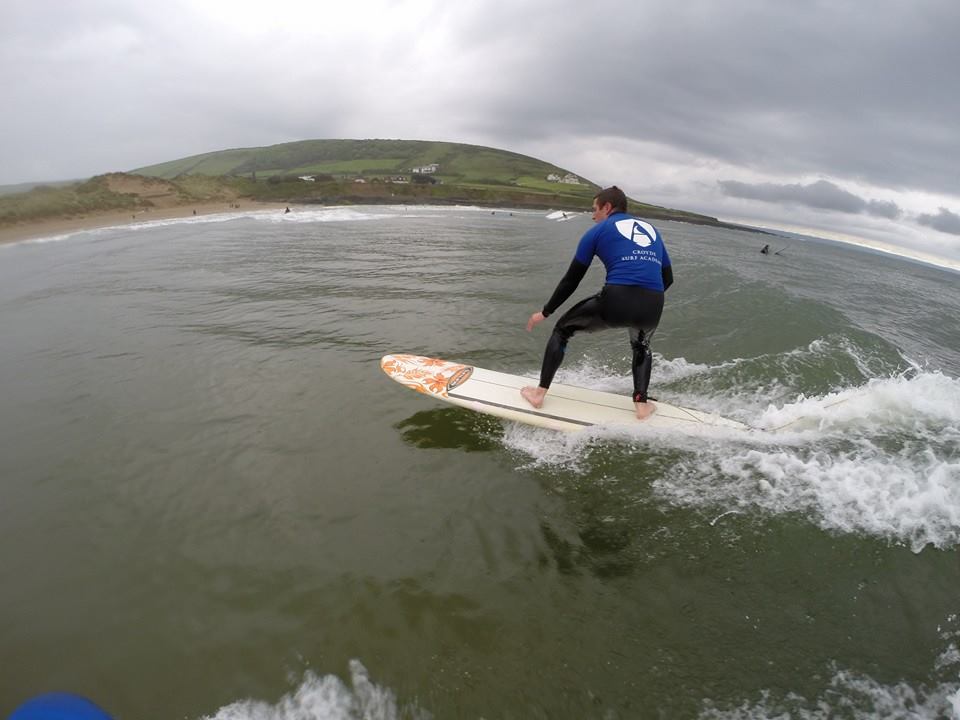 How much does it cost?
A three hour session costs £35pp.
What do you need?
We'll provide the board and all the kit. All you need to bring is:
Swim wear
A towel to dry off after
A smile (we guarantee you'll have one by the end, even if you don't have one to start with!)
Where are we?
You'll surf on either Croyde or Putsborough, depending on conditions, two of the most beautiful beaches in Britain.
Love Surfing?
Why not take a look at our Surf Rafting page for a new amazing experience? 
"We've been with other providers in the area but you guys are the real deal."